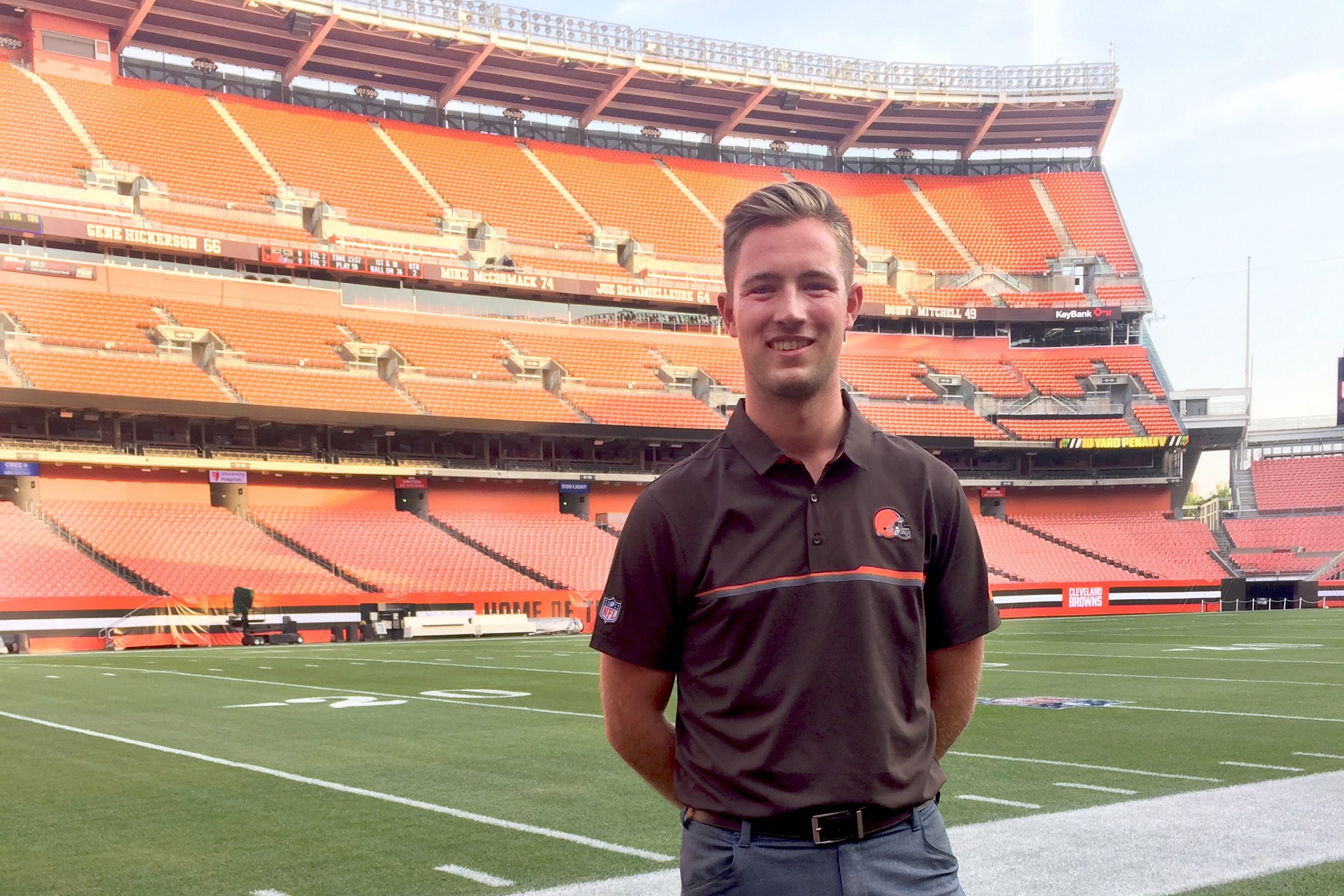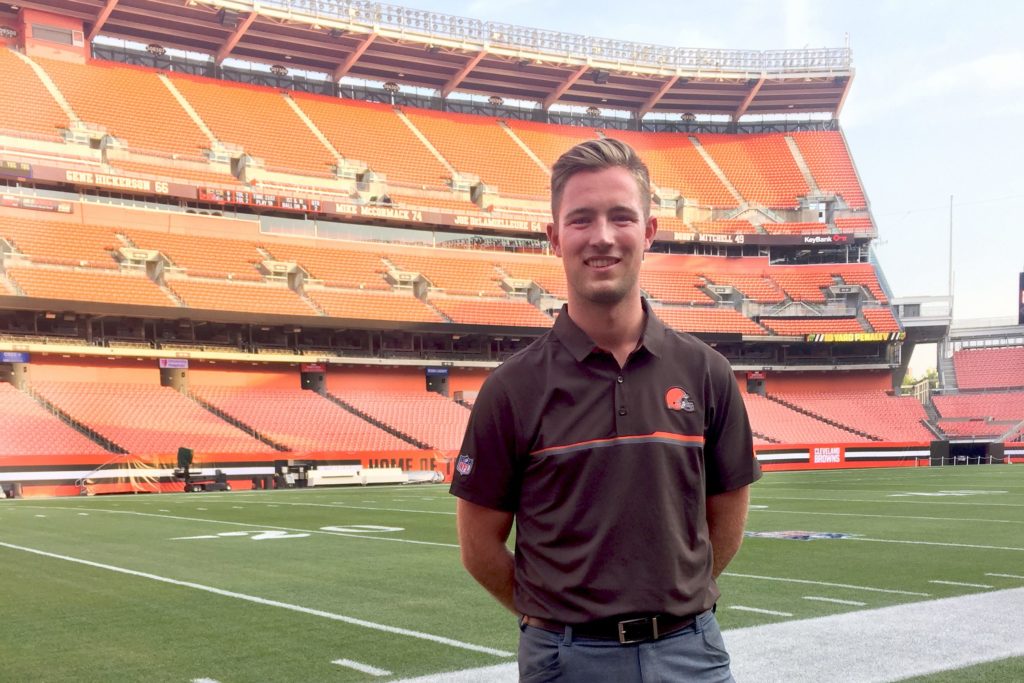 Saint Mary's golf athlete Brett Jackson '18 recently traded in his Cardinal red for brown and orange, as the senior marketing and sports management double major had a unique opportunity to intern with the Cleveland Browns.
As a summer intern in the Browns' Fan Experience and Special Events Department, Jackson focused on project management and event planning, helping to run important summer visibility and development events, like a golf tournament and barbecues.
"I did all of the event planning for two of our big barbecues, one for the coaches and the other for our corporate partnerships and suite holders," he said. "The highlight of my summer was the barbecue at the head coach's house that was for all of the coaching staff, executive team, football operations, and ownership. There were over 100 people there. It was extremely detailed and had to run smoothly. I worked on that event for close to a month, everything from the catering aspect to a big gift giveaway."
Jackson spent the end of his internship focusing on training camp activities; he helped implement and execute activities for fans who were able to attend 17 open practices. "We had to create an environment for the fans to enjoy," Jackson said. "It's gritty manual work, from helping out with the 40-yard dash to the inflatables."
Jackson is grateful for this inside look at the business side of the sports industry. "I wanted to see how a professional sports organization is run on different levels," he said.
He also knows that an internship is a great way to start building a network of connections. "The connections you make are vital," he said. "Getting the internship is the first step; then it's about how you maximize the opportunity and create your own identity within your time at the internship. It is extremely difficult to get a position with any big sports team without a prior internship or experience."
Jackson believes this experience will help to set himself apart from the competition after he graduates.
Corey Kinder, Jackson's internship supervisor and the manager of Fan Experience and Special Events, said that he looks for students who show initiative, are willing to put in long hours, and handle stress well.
"Brett fit the role perfectly," Kinder said. "He came off very polished and professional. His experience as a student-athlete certainly helped as well because we know student-athletes handle multiple tasks at once. Brett dove right in and was quick to adapt to changes."
Kinder praised Jackson's ability to immerse himself in the community and culture of a team and city he was unfamiliar with. "What's interesting about Brett is that he brings a fresh perspective to the project," Kinder said. "Someone not from Ohio might not necessarily understand Cleveland Browns fans, the passion from the fans, or the city's undying support, but Brett took the initiative to truly experience Cleveland."