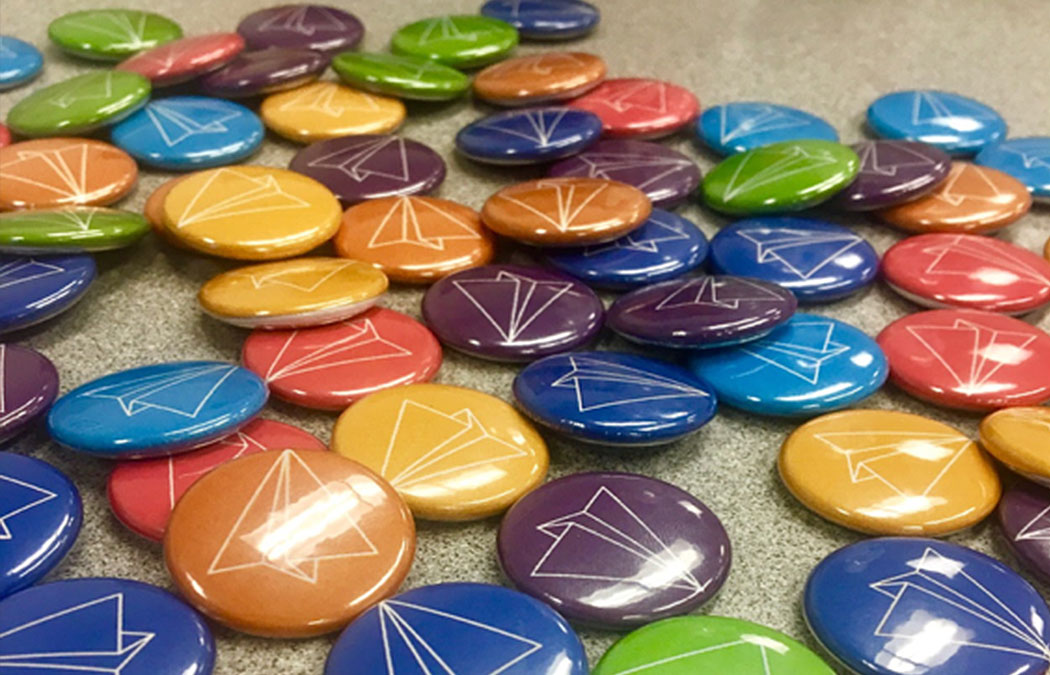 A student group will run a month-long letter writing campaign to promote positive vibes on campus.
Now in its second year, Spread the Love was created with the idea of building community and expressing gratitude and appreciation for others on campus.
"There was a need for sharing positivity and care, especially in the winter when spirits are not necessarily high and people feel stressed," said Kate Dulak, student leader for the campaign.
The campaign works this way: people on campus submit names to the Spread the Love team, who then creates and sends personalized letters, accompanied with a Spread the Love button.
Students, faculty, and staff are encouraged to "spread the love" by private messaging names to the Spread the Love Facebook page (smumnSTL). The submissions must contain a first and last name, mailbox number, and some positive attributes about the individual being highlighted.
"The notes are even more personal because names are submitted by other students or faculty. So when someone gets a letter it's not because they were selected from some random list but because there is someone thinking of them," said campaign contributor Jennifer Warweg.
Spread the Love was formed under the guidance of Dr. Peggy Johnson, director of the Office of Writing at the College, and operates through the university's innovative writing initiative.
In addition to Dulak and Wareg, student contributors include Shauna Frahm and Courteney Jacob.
Spread the Love was started last February by alumna McKayla Collins '18. The current team is happy to continue the mission.
The Spread the Love mission
Everyone has value, and we are on a mission to share it! Spread the Love promotes friendship and unity by sending personal messages to the Saint Mary's community.