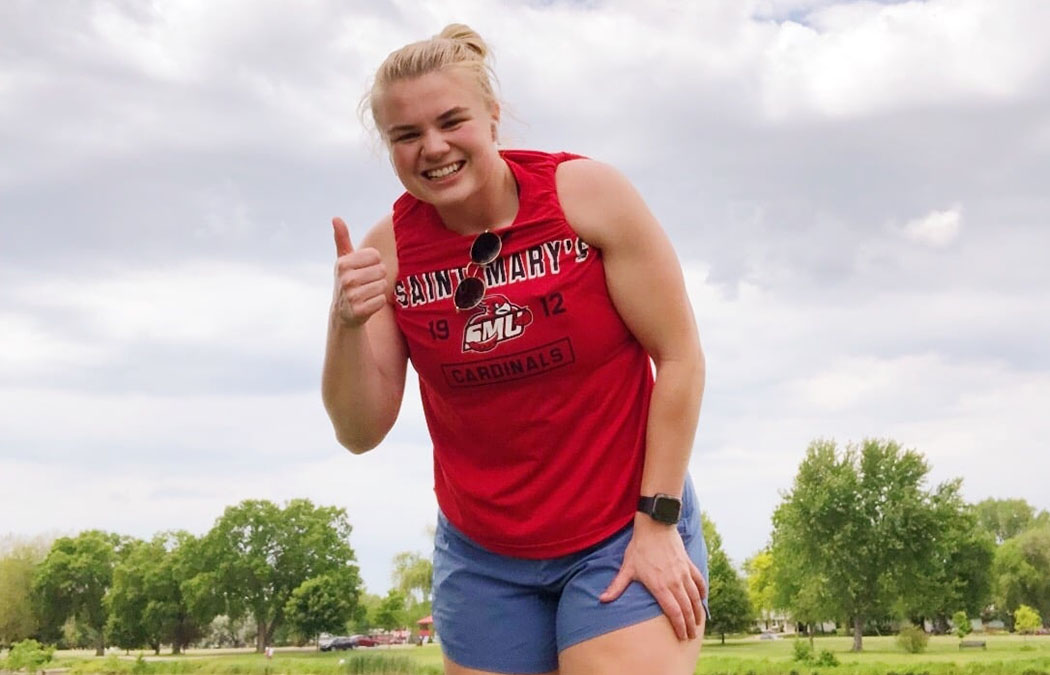 Saint Mary's University student Jordan Keeley is taking the school's mission of service and running with it.
This summer, Keeley will run, walk, or Rollerblade 250 miles in 100 days to raise money for the Taylor Richmond Benefit Fund. The fund was formed by students in 2001 in honor of Taylor Richmond, the son of a former Saint Mary's staff member who was born with a genetic disease that affects the immune system. In 2001, students and staff learned of Taylor's disease and surprised Taylor by organizing a formal dance, with all proceeds used to fulfill his dream of going to Disney World. The dance has now become an annual tradition.
The money raised by the benefit fund is given to a different person every year who has a connection to the university. Past recipients have included a child with cerebral palsy, an employee with breast cancer, and a Saint Mary's hockey player and Marine veteran who was injured in Afghanistan.
Donations to Keeley can be made on the Facebook page created for her fundraiser. Those who donate can also track her progress through the summer.
Keeley was recently interviewed about her summer fundraising goal by The Q Media Group in Redwing. The interview aired on KWNG, KCUE, WBHA in Wabasha, and KLCH in Lake City.
"I kind of thought to myself, like, 'What would be something that I could do over summer that would be manageable for me, but could still make an impact for people on campus, as well as the community in Winona?'" Keeley told The Q Media Group.
She added, "I decided that something I could do every day was go for a walk or run or Rollerblade, and then I could just log the miles. And then I was like, 'Well, I could make a challenge out of it.' Then my challenge idea kind of turned into a fundraising idea."
You can listen to the entire interview below: