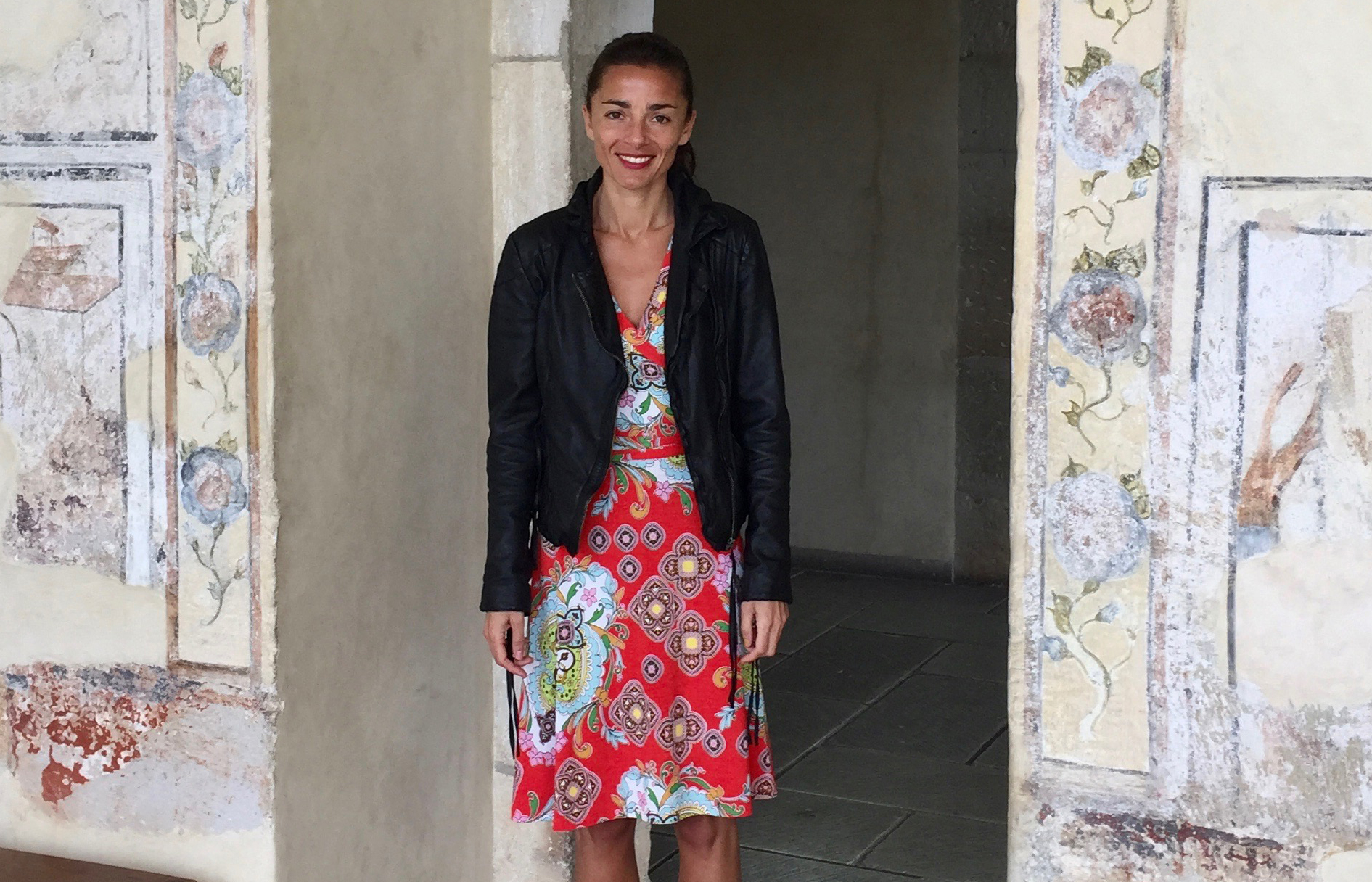 Humanistic, esoteric practices such as breathwork, EMDR, and yoga had long been personal passions of Elizabeth Koumantzelis. When she found the M.A. in Integrated Studies program at Saint Mary's University, she saw a means of turning these personal passions into a career path.
Coming from a background in hospitality, Koumantzelis said, "I was looking for a program where I could study a blend of the traditional and non-traditional [practices], with a focus on alternative healing modalities." 
She knew two graduates of the university's M.A. in Human Development program which led her to investigate both Saint Mary's and Human Development, then transitioning to Integrated Studies. The timing of this change and the opportunities it afforded her would work out in her favor.
Koumantzelis set out to design her program with a panoptic view of trauma recovery — exploring traditional and alternative "right brain" methods to focus on healing of the whole person in mind, body, and spirit. She describes it as the point "where science and spirit come together." Desiring to explore trauma as an opportunity for personal growth and a catalyst of spiritual awakening, Koumantzelis worked closely with Janet Marinelli, her academic adviser, to connect the dots between her subject of interest and available courses, books, and additional resources that would allow her to explore facets of it further.
When it comes to customizability, the sky's the limit in the Integrated Studies program. This can be perfect for those students who want to pave their own way around a unique interest, but also be overwhelming for students to manage. Koumantzelis acknowledged that her strong support system of her academic adviser, program staff, and instructors made navigating this vast terrain so much easier. She was able to dive deeply into her studies to begin formulating her thesis without getting lost in the weeds.
Koumantzelis shared just how impressed she has been with the quality of instruction and individual instructors at Saint Mary's. Courses such as Living with Experiences of Trauma taught by Dr. Mary Louise Wise and Renata Tinoco-Stephens, and Academic Writing and Research taught by Alex Urquhart are highlights of her experience. Beyond the knowledge she gained from each course, she also noted that instructors had a way of inspiring confidence in students, especially students who had been out of the academic realm for a while.
Koumantzelis said the independent study courses she took worked out well for her and her thesis. These experiences took her in new directions she did not anticipate, each providing valuable context and perspective for her to consider. As she continues to progress through the program, Koumantzelis is staying open to further opportunities which will bring to fruition her thesis of the beauty of trauma.