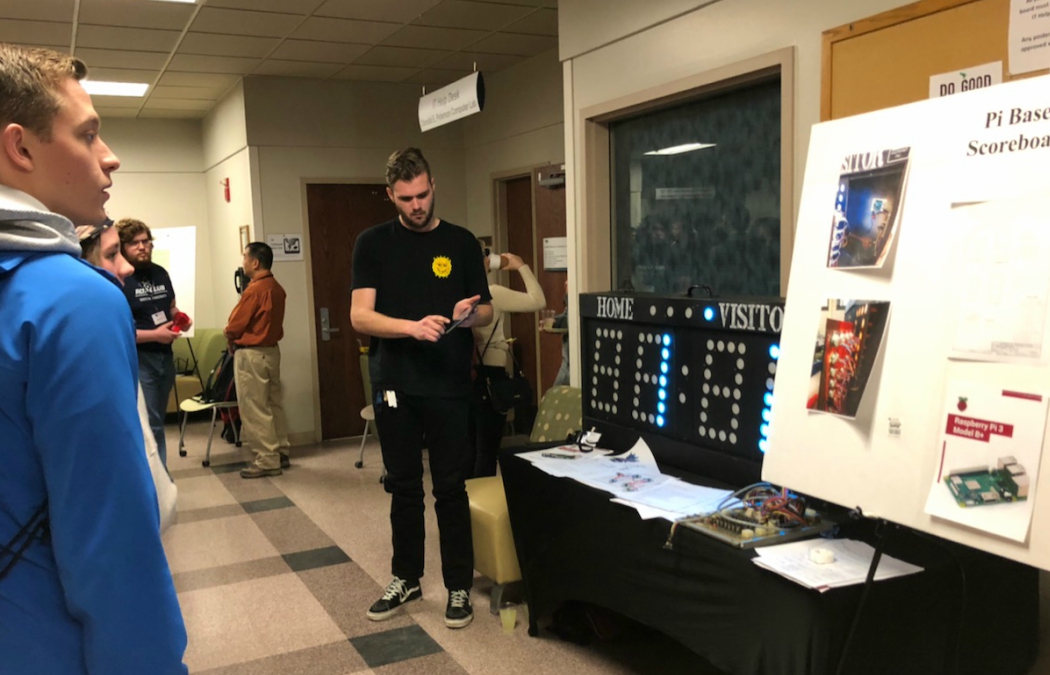 James Loken, a senior computer data science: GIS major, demonstrated his programming project at the 2019 Midwest Instruction and Computing Symposium (MICS) held April 5 and 6 on the campus of North Dakota State University in Fargo, N.D. The project involved developing software to wirelessly control an old scoreboard through a web interface. The scoreboard had been updated to include a Raspberry Pi computer and LED lighting. Other students attending were Brendan Scott and Griffin Rades.
The MICS is a regional conference dedicated to providing higher education participants an educational experience focused on the teaching of computing and its use in learning processes of all disciplines and the incorporation of the study of this technology in the curriculum. The conference features student competitions in robotics, cybersecurity, and programming along with paper presentations, posters, and software demonstrations. Approximately 300 computer science students from more than 25 regional colleges and universities attended.
Photo caption: James Loken demonstrates his project to a group of students.