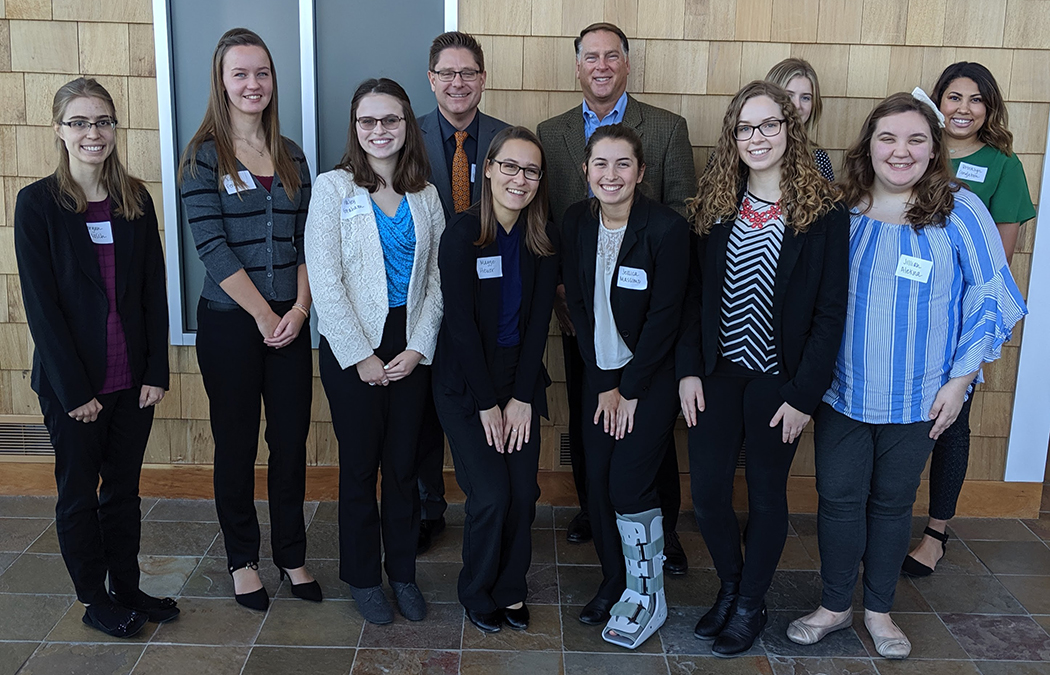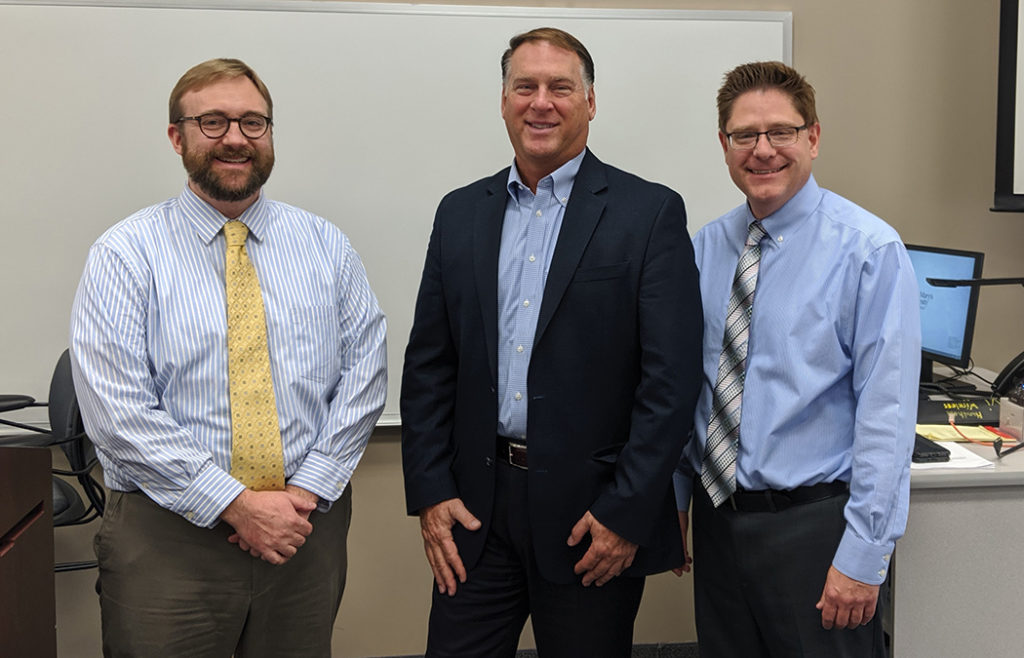 Saint Mary's had the largest contingent of students of any other college at the recent Public Relations Society of America (PRSA) Minnesota Chapter PR Skill Spark event in Minneapolis on Oct. 26. Students from the Public Relations/Business Club learned from professionals about topics such as media relations, pitching stories, and job application writing tests. The students also met Greg Zimprich, a 1986 Saint Mary's alumnus and president of the Minnesota PRSA Chapter.
Zimprich later spent two days on the Winona Campus talking to students about his public relations, journalism, and marketing career. In addition to being president of the Minnesota PRSA Chapter, Zimprich is director of finance communication at Medtronic. He previously worked at General Mills, Honeywell, and various communication firms in the Twin Cities. We are grateful to him for sharing his wealth of knowledge and experience with our students.
Photo caption: Gathering for a photo are, from left: back, Megan Prokosch, Kelly Ferguson, Dean Beckman (faculty advisor), Greg Zimprich '86 (PRSA president), Lauryn Rogers, Brooklyn Singleton; front, Haley Graham, Maggie Heuer, Jessica Massimo, Danielle Rhodes, and Jillian Alekna.