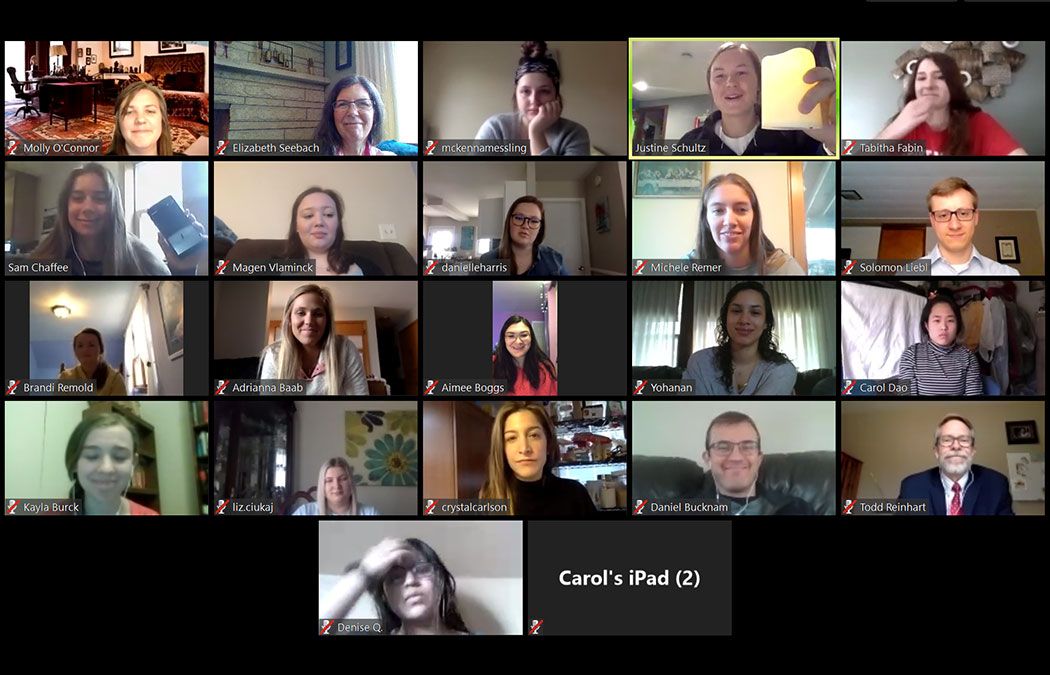 Several Saint Mary's students were inducted virtually into Psi Chi, the international honor society in psychology for psychology students. As stated in its constitution, Psi Chi's purpose is "to encourage, stimulate, and maintain excellence in scholarship of the individual members in all fields, particularly in psychology, and to advance the science of psychology." This is the 50th anniversary of Psi Chi at Saint Mary's University.
These Saint Mary's psychology majors or minors must be second-semester sophomores, juniors, or seniors, who have completed at least nine semester hours of psychology courses at Saint Mary's, at least one of which is PY305, PY335 or PY341. They must also have a psychology GPA of at least 3.2 and have an overall GPA that is in the top 35% of their class.
Congratulations to this year's inductees: Adrianna Baab, Samantha Chaffee, Elizabeth Ciukaj, Carol Dao, Tabitha Fabin, Sarah Hardy, Danielle Harris, La 'Caisha James, Dara Kaiser, Solomon Liebl, Isabelle Lindahl, Isaiah Lippert, Holland Lutgen, McKenna Messling, Colby Peterson, Denise Quizhpi, Michele Remer, Brandi Remold, Yohanan Urbina, Magen Vlaminck, and Delaney Wolf.