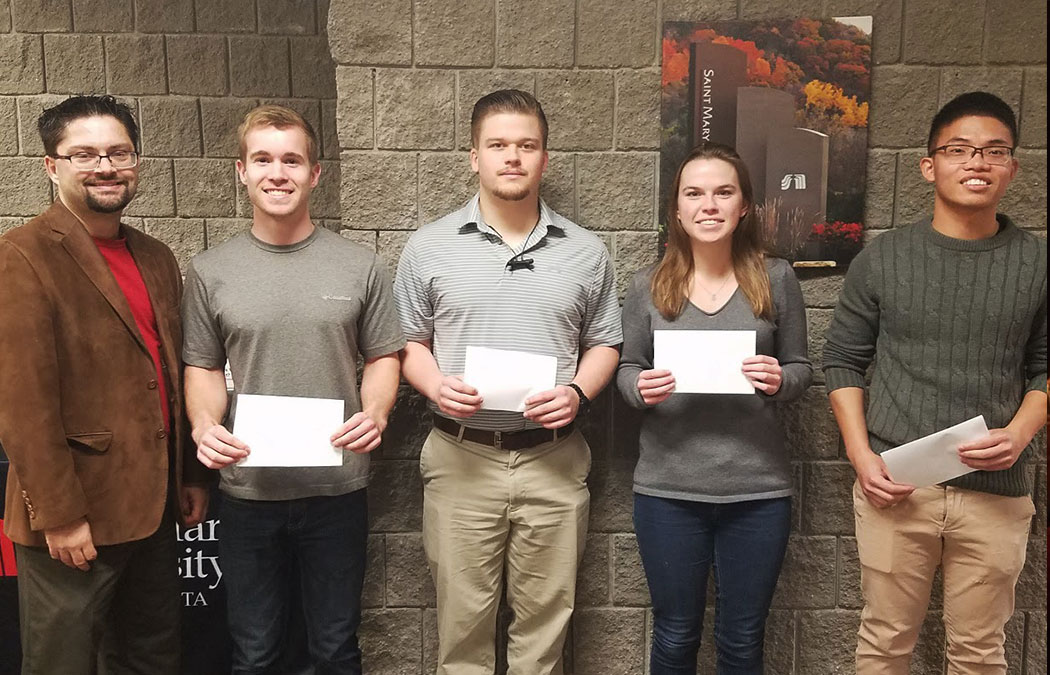 On Nov. 3, four Saint Mary's University students competed in MinneAnalytics' third annual analytics event, which is designed to allow students to explore real-world data while enhancing and showcasing their skills. This year's competition focused on predicting voter turnout for the midterm elections in Minnesota. Students had multiple weeks to analyze data before presenting their findings to judges from the analytics community at the main event.
The four students on the Saint Mary's team presented a model in which they asked a voter a series of 20 questions relating to topics like healthcare. From their responses, the students predicted the likelihood that the respondent would vote in the most recent election. Although they did not win the competition, the Saint Mary's team scored highest in creativity of their model and earned prize money. About 30 schools in total participated in the event.
Photo caption: Michael Ratajczyk, assistant professor of business, joined business intelligence and analytics majors Nicholas Marshall, Jacob Petraitis, and Emily Seykora, and physics major Toan Tran.