Two Saint Mary's undergraduate students had the opportunity this past week to share their research during the Minnesota Private College Council's Scholar Showcase to state legislators, as well as the general public.
The annual event showcases the academic excellence occurring within private colleges and universities across the state. Student presentations span a variety of disciplines, from the humanities to the sciences.
Seniors Keaton Cloven and Rachel Simon represented Saint Mary's at this year's Scholar Showcase. Cloven presented her research regarding how bat activity differentiates between habitats, while Simon's research focused on how the herbicide atrazine affects the immune system.
Read more about the two scholars and their experience below:
Keaton Cloven, environmental biology
Briefly explain your research and your outcomes:
I looked at bat activity in an oak savanna habitat compared to a forest habitat. In my results, I found that oak savannas were occupied by more species of bats, however, were not used more frequently by bat species.
As a student, how do you benefit by taking part in research like this?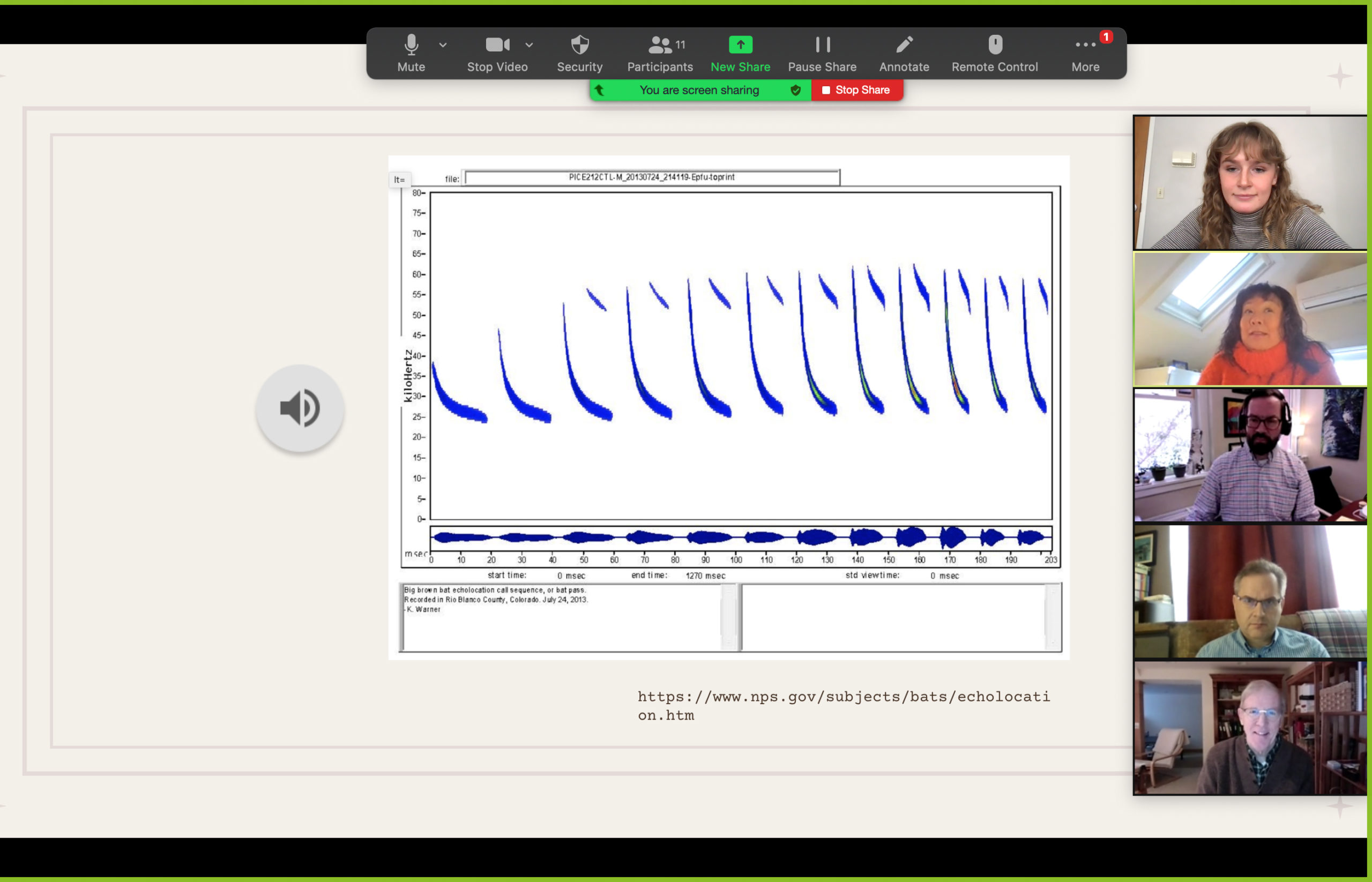 As a student, it was beneficial to take part in research like this in order to gain more experience doing fieldwork and creating my own studies with the help of my adviser, associate biology professor Ben Pauli, Ph.D. As a future environmental educator, going through this process of field research, I will hopefully be able to one day help students ask challenging questions about the world around them and hopefully help spark an interest in the natural world.
What was it like to share your research with a broader audience during the MPCC Scholar Showcase?
Not a lot of people are aware of bats or oak savannas in general, so it was good to spread awareness of endangered species and threatened habitats. I also looked forward to presenting at this showcase in order to gain more experience speaking in front of different audiences.
How did Saint Mary's faculty assist you through your research process?
Dr. Pauli was my research advisor during this process and gave great insight on ideas and helped me with any questions I had. Saint Mary's provided me with the equipment and space that was necessary in order to collect data. I am also very thankful that the biology department requires every student to do research and a thesis, because I would not have otherwise become as knowledgeable or passionate about these topics.
What do you hope to do after graduating from Saint Mary's and how has the university helped prepare you?
I have accepted a two-year fellowship position at Walking Mountains Science Center in Avon, Colo. This program will allow me to teach natural science classes to the local school district, teach science-based summer camps, and pursue my master's in Natural Science Education through the University of Northern Colorado's extended campus. I even used my knowledge gained during this research project to create a mini-lesson that I used in the interview for the fellowship program; l taught the interview panel about bat species and how we can identify them in a non-invasive way. Saint Mary's has helped me land a dream job right out of college in many ways. Saint Mary's provided a space for me to gain team-oriented skills through athletics, a place to explore my passion for environmental biology and sustainability, an option to do an internship at a local environmental learning center, professors who provided me with letters of recommendation that were meaningful, as well as this research experience.
Rachel Simon, biology
Briefly explain your research and outcomes:
My research explored how the herbicide atrazine affects the immune system. Previous research done at Saint Mary's found that atrazine negatively impacted IL-2 production in splenic TH cells. The main objective of my experiment was to confirm those results and determine whether the decrease in IL-2 production is because TH cells have become sluggish or apoptotic. Mice were chronically exposed to atrazine for two months in three treatment groups: 0 ppb, 3 ppb, and 30 ppb. Results from an ELISA confirmed that atrazine does, indeed, negatively impact the immune system as there was a statistically significant decrease in IL-2 production in splenocytes between the 0 ppb and 30 ppb treatment groups. Stimulation with ConA was also successful as all stimulated cells were statistically significant from cells that were not stimulated. However, flow cytometry showed that there were no statistically significant changes in the number of TH cells. This suggests that atrazine makes TH cells less able to respond to stimulation and, therefore, more sluggish.
As a student, how do you benefit by taking part in research like this?
Research will always play an important role in medicine and will be the foundation behind my future career. This project allowed me to further dive into the world of laboratory research and practice some common techniques, like flow cytometry. I learned what it is like to spend 10-hour days doing research and was proud of the results that came about from all the hard work. I will be better prepared for a future job that involves research, especially one that revolves around biochemistry or molecular biology, which are two subjects that I love. This project also provided me with more knowledge on the dangers of atrazine so that I might someday be able to advocate for its discontinued use.
What was it like to share your research with a broader audience during the MPCC Scholar Showcase?
It made me happy to know that people actually cared to listen. It also made my research seem more important, especially because legislators were invited to attend the showcase. I went through this long process and worked really hard. I was glad to have the opportunity to share it and hope that others actually found meaning in my research.
How did Saint Mary's faculty assist you through your research process?
My research adviser and biology professor Debra Martin, Ph.D., was absolutely wonderful through the whole process. She was always right there in the lab with me, and I could not have done it without her. We came in together over fall break and Thanksgiving break to get things done. She always answered my questions. Overall, I think we made a really good team. I would also like to acknowledge associate biology professor Matthew Rowley, Ph.D., who helped with the flow cytometer analysis.
What do you hope to do after graduating from Saint Mary's, and how has the university helped prepare you?
My ultimate goal is to attend medical school and become a physician. I have been accepted to multiple master's programs in biomedical science at various universities around the U.S. However, I am really hoping to get into Drexel University in Pennsylvania. Otherwise, I am thinking about spending two years simply working and volunteering at Mayo Clinic in Rochester. I have started applying to research technologist positions. I am really looking forward to what is to come after graduation and feel as though Saint Mary's has prepared me well for a future career in medicine. Classes have been tough, but I have gained a strong background in science and research. I have also gained amazing teamwork and people skills as a student-athlete and admissions ambassador. Additionally, the honors program has been wonderful, and I am all-around more confident in myself and where I want to go in life.