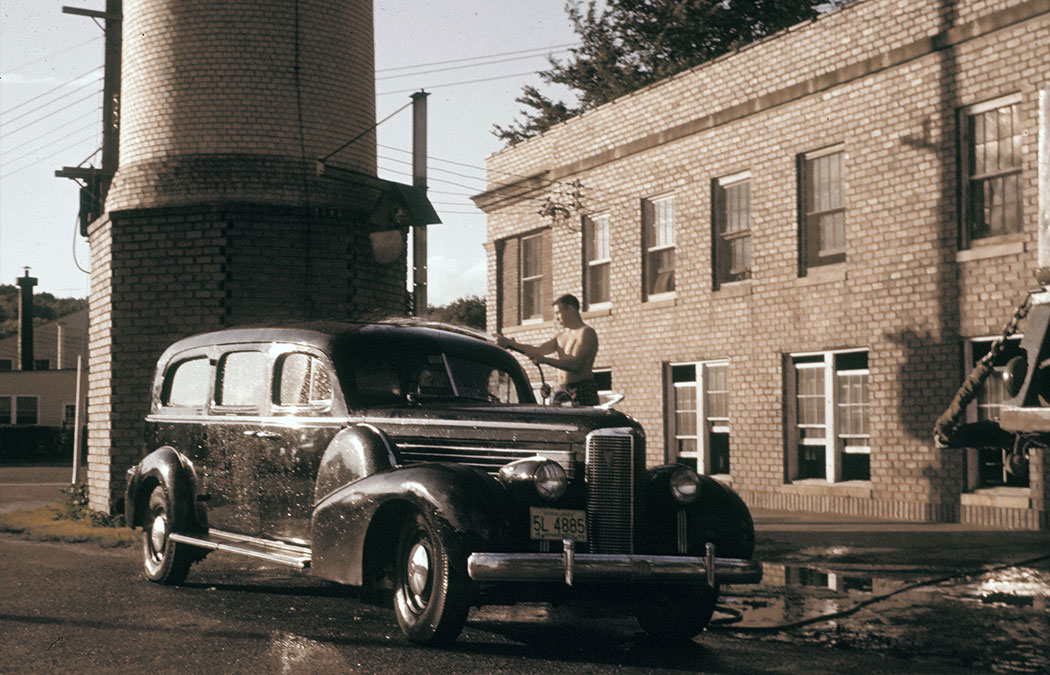 Join the Saint Mary's Music Department for the dedication of Studio "S" in Saint Yon's Hall on the Winona Campus. This new state-of-the-art recording studio will be dedicated in honor and memory of Robert (Bob) Scurio '57, whose generous estate gift made this addition to the Music Department possible. Scurio was a founding member of the Saint Mary's Marinotes and lifelong musician, and his love of music will play on in Studio "S." Several of his fellow Marinotes will be playing with our current students during the event.
When: Friday, Nov. 9, 4-5:30 p.m.
Where: Saint Yon's Hall
Photo caption: John Koenig '58, aka "Cheetah," washing the 1938 LaSalle hearse, one of the vehicles used by the Marinotes for transportation. Koenig was the Marinotes' piano player.