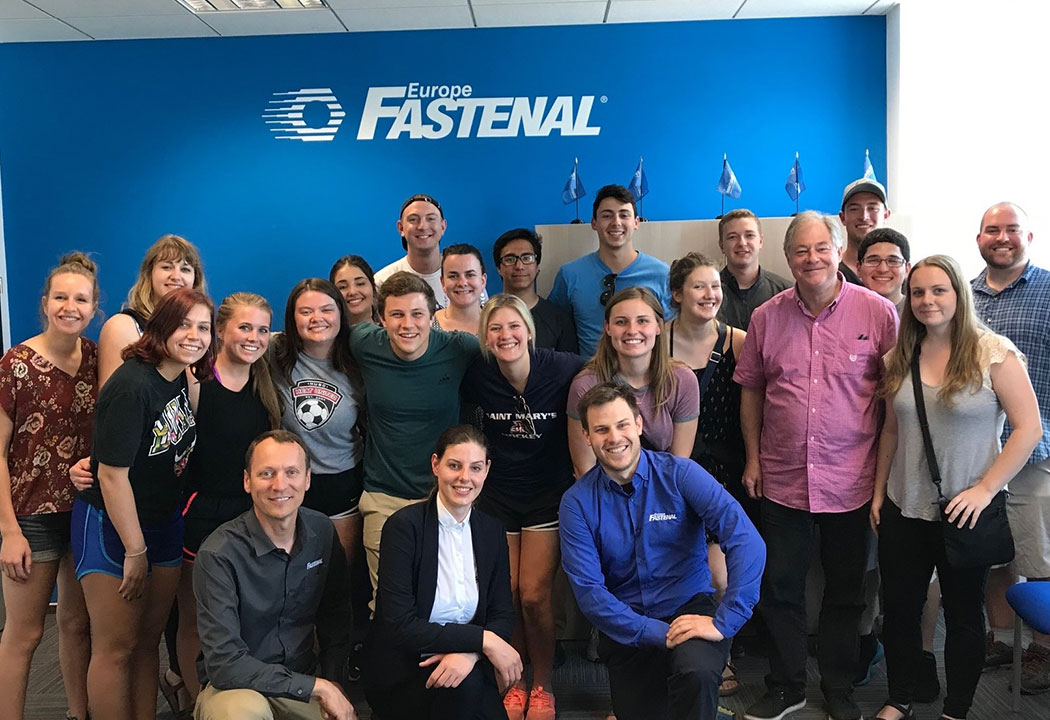 The Study Abroad Office collaborated with the Business and English departments to facilitate two short-term study abroad trips in May, helping prepare students to be global citizens and immersing them in dynamic and transformational learning experiences.
As part of BU460: Business and Culture in Europe, 18 students traveled to Austria, Czech Republic, and Germany with their Business professors. Students developed their knowledge of international business concepts and culture through traditional classroom studies and a 17-day tour to various European sites. Tour highlights included visits to the U.S. Embassy in Prague, Czech Republic; the BMW plant in Munich, Germany; the Watlow plant near Salzburg, Austria; and the Fastenal plant near Brno, Czech Republic.
As part of E360: Literature on Location, 13 students traveled to England with their English professors. Students explored English culture and history through an examination of literature and a subsequent 18-day literary tour of England focusing on sites related to course readings. During their travels, students stayed at St. Cassian's Centre, a Lasallian retreat facility on beautiful grounds near Kintbury, England. Visit highlights included trips to Shakespeare's home and Anne Hathaway's cottage and attending a Royal Shakespeare Theatre production in Stratford-upon-Avon, England.
Photo caption: Saint Mary's students and professors from BU460: Business and Culture in Europe pose with workers at the Fastenal plant near Brno, Czech Republic.