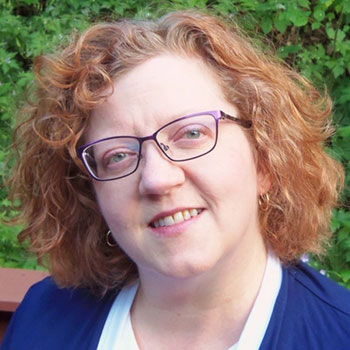 Susan Cosby Ronnenberg, Ph.D., will be the next dean of the College, beginning Monday, July 6. Dr. Cosby Ronnenberg comes to us after 12 years at Viterbo University in La Crosse, Wis., where she rose to become a tenured professor and currently serves as chair of Ethics, Culture, and Society Studies. Prior to that, she was assistant dean for the College of Arts & Letters, chair of the English Department, and co-director of the Honors Program, all at Viterbo. Dr. Cosby Ronnenberg holds a Ph.D. in English Renaissance Literature from the University of Oklahoma.
In her role at Saint Mary's University, she will serve as dean of Arts and Humanities, and oversee all undergraduate matters at the College not otherwise overseen by the other deans.
Her hire is the result of a national search which attracted scores of candidates. Presentations from finalists were shared with the community, whose feedback greatly informed the process. Finally, many thanks to the search committee: Todd Reinhart, Sc.D., dean of Science and Health Professions (chair), Brooke Lenz, Ph.D., department chair of English and World Languages, Joe Tadie, Ph.D., associate professor of Philosophy, Marisa Quinn, Ed.D., assistant vice president for Student Life, Jimmy Bickerstaff, Ph.D., associate professor of Fine and Performing Arts, and Janet Heukeshoven, DMA, professor of Fine and Performing Arts.