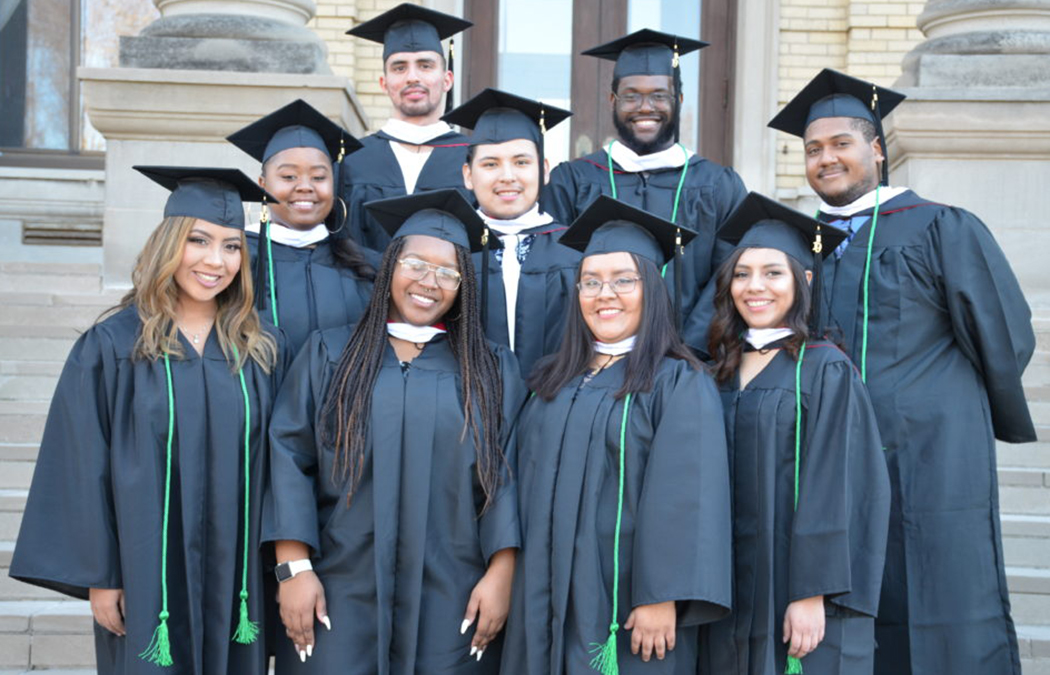 The Divine nine has taken the title as the First Generation Initiative's sixth graduating class at Saint Mary's University of Minnesota.
The group of scholars waited on this opportunity for 8 "indescribable" years, says current Scholar, Frydha Cordova. Cordova continues to express, "We have developed a unique bonding experience over the years. It just feels surreal parting ways after May."
The divine scholars' family tree was planted in 2011 when each scholar was selected to participate in the Countdown to College (C2C) academic boot camp. The class of 2019 is the second class to successfully complete C2C and First Generation Initiative (FGI).
FGI "has given me a family that I love and will miss dearly as graduation is approaching soon," said Aldonte Guess. FGI has become the scholars' second home during this major transition in their lives. They have created memories to last them a lifetime. "We've laughed, we've cried, and most importantly, we have grown to be great leaders, mentors, friends, students, and professionals," says Tatiana Jones.
Each of the scholars would like to thank the entire staff and donors for contributing to their success. Some made it their mission to leave a personal thank you to the amazing staff (Alisa, Octavia, and Anne) for their hard work, "To Anne, Alisa, and Octavia; thank you. Thank you for believing in me, for encouraging me and correcting me when needed. It has been an honor to have you all as the "three fairy Godmothers of FGI" for my classmates," said Guess.
Guess would also like to leave a personal message for his classmates, "I say thank you as well, for believing in me, for being my family and for putting up with me. Do not ever think you cannot make a difference in this world. You do matter, and your voices will be heard. Keep going, keep growing and fighting for peace in our world. I believe in you and love you all now and always."
By: Jakira Robinson '19