Business intelligence and data analytics majors Jessica Patton of Lyndon Station, Wis., and Kara Rudek of Inver Grove Heights, Minn., have each been awarded a $1,000 MinneAnalytics Scholarship.
MinneAnalytics Scholarships are awarded to students who display a passion for pursuing a career in analytics and an ongoing commitment to community engagement. Last year, the organization awarded 21 scholarships, including two from Saint Mary's, in the amount of $1,000 each to students from schools across the Midwest.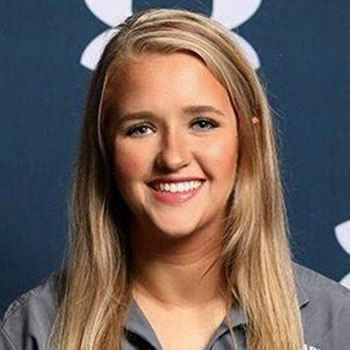 Patton, who is a senior also majoring in finance and management, works four part-time jobs while in school. Despite her rigorous schedule, she still finds time to give back to the Winona community. As a member of the women's hockey team, she volunteers at the local animal shelter, works sporting events in the Twin Cities, and coaches hockey practice for local youth teams. Patton is also a member of the Habitat for Humanity Club, Student Senate, and Volunteer Mentors.
After graduation, she plans to pursue a master's degree in servant leadership. Although she has always had an interest in data entry, analytics, and the programs used for these, Patton said giving back to others gives her a sense of self-satisfaction and a commitment to something greater.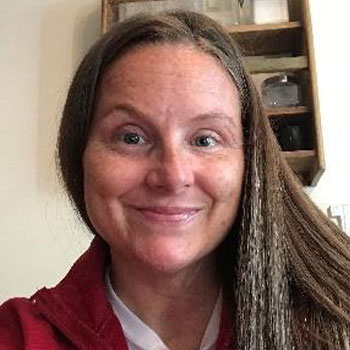 Rudek, who is a bachelor's completion student also holding an associate's degree in human resources, hopes to use her degrees to create efficiencies and improve lives. During the COVID-19 shelter-in-place order, she spent most of her time guiding her two children through the remaining school year while completing her own coursework at Saint Mary's, studying for the PHR exam, making masks for the community, and becoming a Master Recycler and Composter for Dakota County. As a county representative, Rudek hopes to educate and inspire others to reduce waste and make the community better.
MinneAnalytics is a nonprofit organization serving the data science and emerging technology community in Minnesota, the Upper Midwest, and beyond by providing accessible, authentic, and engaging events. For more information about the scholarships, go to minneanalytics.org/scholarships.