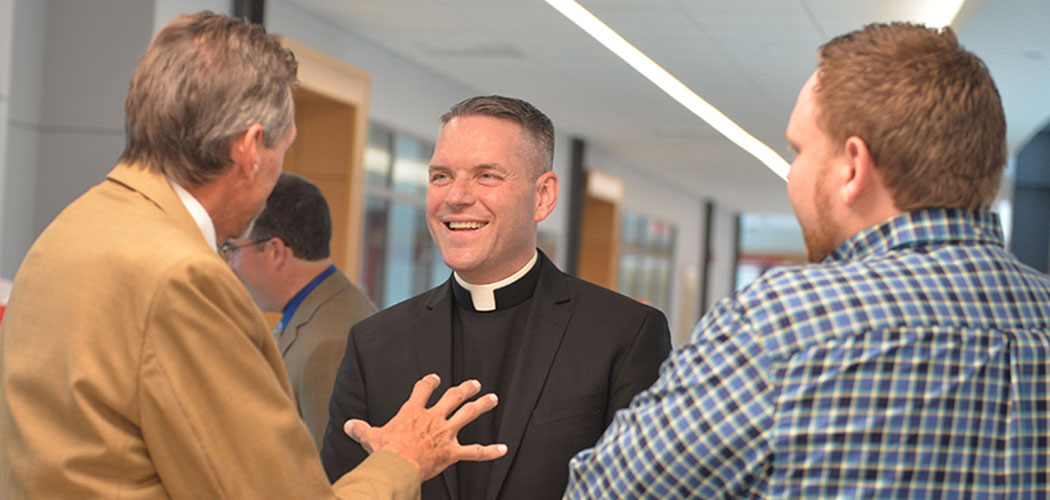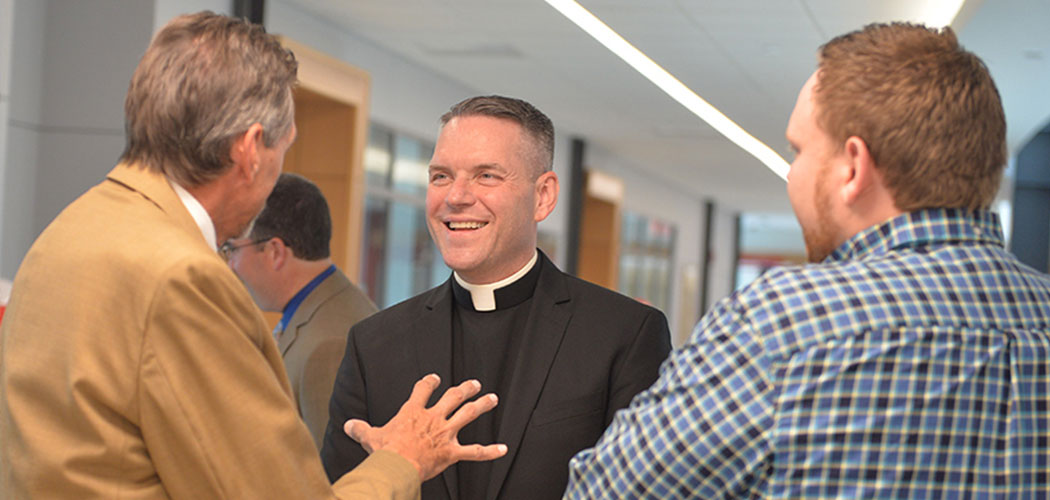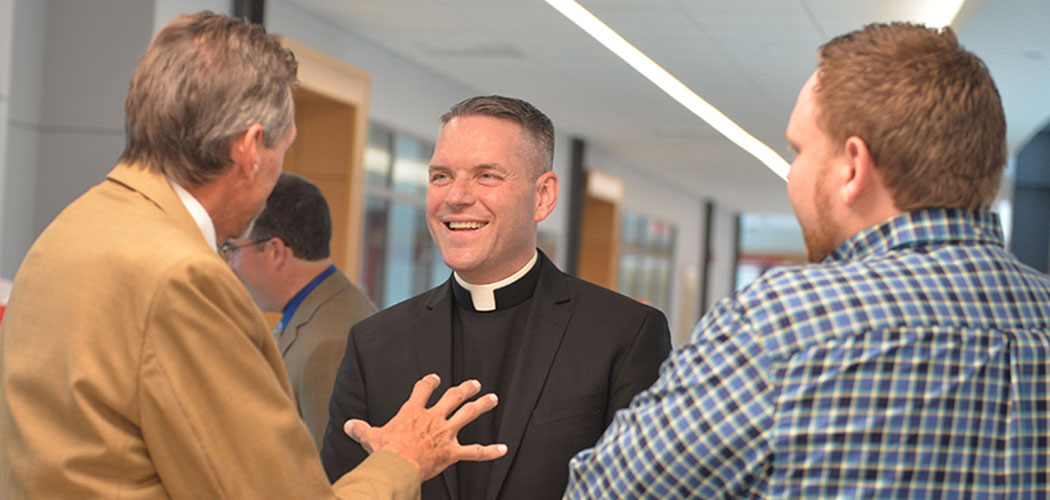 Students, faculty, and staff are all invited to attend the upcoming inauguration events listed below. Our expectation is that students will be able to attend the inauguration convocation as classes have been re-assigned and not canceled. For a full schedule and more information, visit smumn.edu/inauguration.
FRIDAY, OCT. 5
Inauguration Mass
10:15 to 11:30 a.m. — Saint Thomas More Chapel
Lunch
11:45 a.m. to 1 p.m. — Gostomski Fieldhouse (Faculty, staff, and students)
Inauguration Convocation
2 to 4 p.m. — Gymnasium, Toner Student Center
Inauguration Reception
4 to 5 p.m. — Gostomski Fieldhouse
SATURDAY, OCT. 6
Student Service Highway Cleanup Project
9:30 to 9:45 a.m. check-in — Toner Student Center by the Art Gallery
Soccer Tailgate (food, inflatables, giveaways, games)
Noon to 5:30 p.m.
Artisan Fair (food, artisans, music)
1 to 4 p.m. — Plaza
RSVP
Students RSVP here: mysmumn.org/inaugurationstudent
Faculty RSVP here: mysmumn.org/inaugurationfaculty
Staff RSVP here: mysmumn.org/inaugurationstaff