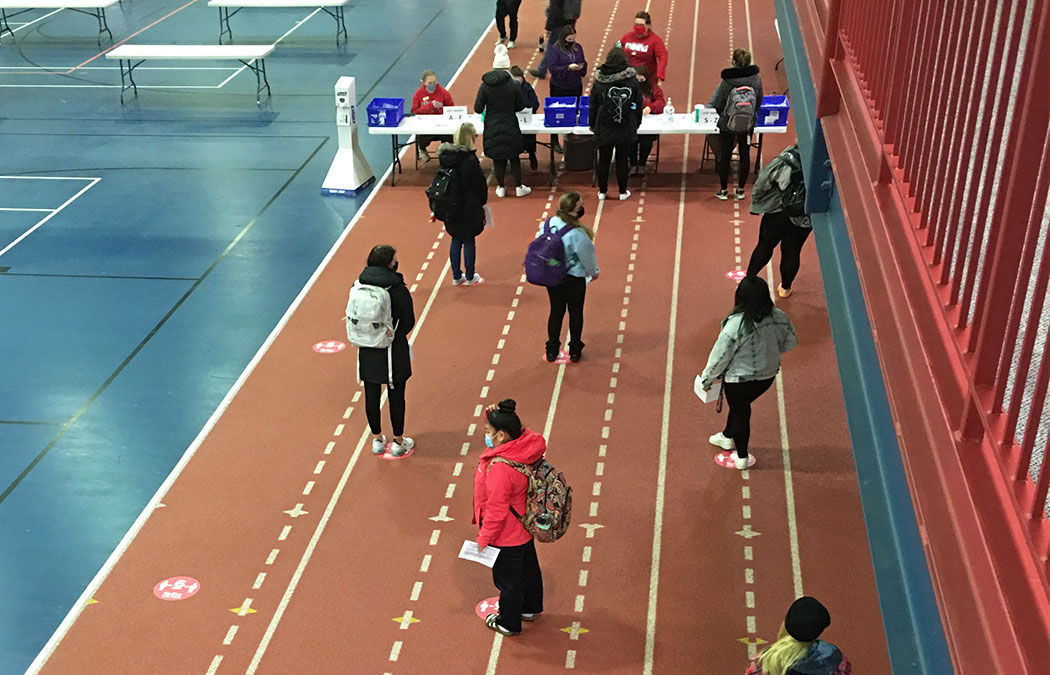 On Jan. 29, all Winona undergraduate students completed a mandatory COVID-19 test, courtesy of Hy-Vee. A total of 533 students were tested from 9 a.m. to 3 p.m., and the students did well with social distancing, wearing masks, and performing the self-administered tests with the assistance of the pharmacy team from Hy-Vee.
Only one student has tested positive for COVID-19 out of the 425 tests processed thus far. The university hopes for similar results from the remaining 100 tests. Students should check for their results via their Hy-Vee portal if they haven't already.
Just a reminder that surveillance testing will begin on Friday, Feb. 5, from 12:30 to 1 p.m. in the gym. Surveillance testing is a random 10% sampling of the student body. Students will need their same Hy-Vee portal login information from the mass testing event on Jan. 29 if selected for surveillance testing. Watch your student email for more information from Residence Life.
Please note: All students were tested in the university's mass testing event and must participate in surveillance testing with the exception of student-athletes who are being tested regularly as a result of practices or competitions, those who can prove they have tested positive within the past 90 days, and those being tested regularly due to off-campus employment.
Photo caption: Students were tested for COVID-19 during the university's mass testing event on Jan. 29 in partnership with Hy-Vee.