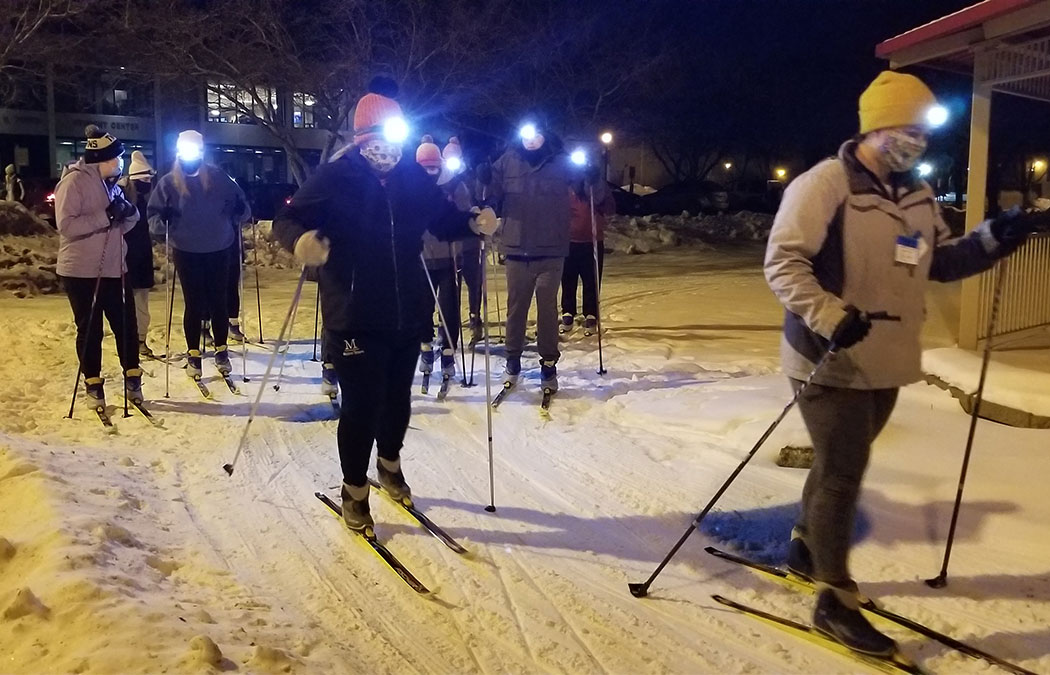 Students on Saint Mary's Winona Campus have found creative ways to stay connected and engaged, despite the many challenges presented by COVID-19. In fact, more than 100 events have been approved through the COVID-19 gathering form, which students are asked to complete before hosting an in-person event.
"Our students have shown so much creativity and initiative as they have planned, proposed, and hosted in-person gatherings and events," said Ann Merchlewitz, J.D., senior vice president and general counsel. "Their compliance with COVID-19 protocols have allowed events to occur safely while also offering opportunities for the students to foster their sense of community during these difficult times."
Examples of events held on campus include, sledding, skating, night skiing, T-shirt exchanges, coffee and cocoa, mug cakes, succulents, Zoom movie nights, Super Bowl party, outdoor prayer, PowerPoint Night, and more.
Although Saint Mary's is encouraging events to be moved to a virtual platform when possible, events such as these have been made possible when guidelines such as wearing masks, social distancing, gathering outdoors, or staying in small groups are followed.
If students have questions about gatherings, they can reach out to James McGuire, coordinator of Recreation, Involvement, and Student Engagement (R.I.S.E.), at jsmcguir@smumn.edu.
Photo caption: Students recently took advantage of the ski trails surrounding campus and went night skiing with Brother John Grover, FSC, Environmental Awareness Center coordinator.