Become a leader who drives success.
A management major will help you understand the "why" and "how" of operating any type of business. You'll be prepared for first-line supervisory positions or management trainee programs in large corporate or governmental settings. 
Accredited by the International Accreditation Council for Business Education (IACBE), Saint Mary's management major focuses on current trends in managing large- and medium-sized organizations. 
If you're seeking a career in human resources, product, project, and systems management, the B.A. in Management major offers hands-on experience, focusing on current management trends and topics:
• Database concepts and design

• International business 

• Business law 

• Managerial processes

• Marketing functions

• Individual, team, and organizational processes 

• Human resource management

• Quantitative approach to management
In any profession, ethics are essential, and management is no exception. At Saint Mary's, you'll foster a sense of purpose through developing a clear sense of your career and personal goals. You'll live out service through curricular and co-curricular activities, and gain wisdom through learning about business, faith, ethics, and leadership.
Read More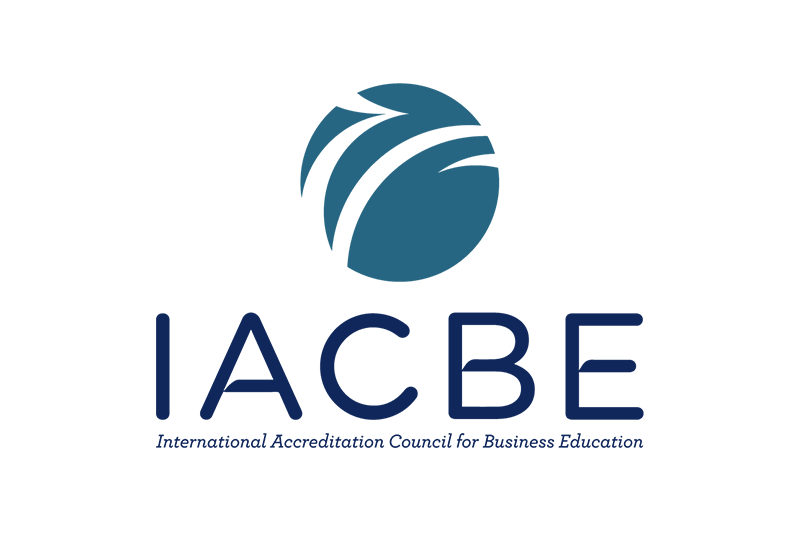 Our undergraduate business programs are accredited through the International Accreditation Council for Business Education (IACBE). For more information, visit our Accreditation page.
Fully accredited by IACBE, our management major equips you with industry-leading knowledge and real-world preparation to pursue various management careers. Gain practical skills needed for a future-ready career and develop the ethical framework wanted most by employers. 
What Makes it Special:
Fully accredited by the International Accreditation Council for Business Education (IACBE)

State-of-the-art facility for business and the sciences

Minor in accounting, healthcare management, psychology, public relations and digital media
Get the Competitive Edge
Gain real-world experience, amp up your résumé, boost your professional network, and make an impression (an unforgettable one!) on a potential employer. 
Putting all the pieces together.
Parker Swanson's internship at Fastenal was about more than gaining real-world skills and industry know-how. He discovered areas of business he likes best and where he wants to focus his career search after graduation. What did he discover at Saint Mary's: himself.
Careers that look to the future.
Explore management careers in various fields and industries. The world is all yours.
Marketing manager
$133,380
Management analyst
$93,000
General and operations manager
$99,290
8%
Expected job growth rate between 2021-2031
What You'll Learn
Fundamental business concepts, theories, and practices

Business environmental factors at domestic and global levels

Legal and ethical business principles; applications of business decision-making

Business-related quantitative methods and tools to aid decision-making

Business concepts/functions and interrelated associations between functional areas

Effectively work with diverse colleagues in team situations
Take your future even farther at Saint Mary's.
1Bureau of Labor Statistics, U.S. Department of Labor, Occupational Outlook Handbook, Management Occupations at https://www.bls.gov/ooh/management/home.htm (visited November 29, 2022).