Get ahead of the game.
Sports are everywhere — a dedicated segment on the evening news, networks devoted to them, and restaurants with sports memorabilia from wall to wall. And that's just the beginning. As thrilling as sitting courtside or near the 50-yard line is what goes on behind the scenes. Saint Mary's sport management degree program prepares you for leadership roles in high school and collegiate athletics, and equips you to explore various careers in not just sport management, but entertainment and event management. Front row at a concert? Yeah, it's like that.
Accredited by the International Accreditation Council for Business Education (IACBE), the B.A. in Sport Management program helps you build a strong foundation in business such as accounting, digital and social media analytics, finance, management, and marketing. You'll also gain an understanding of business practices unique to sports, event, and entertainment industries — scheduling, ticketing and operations, promotion, event facilities, and coordinating human and financial resources.
At Saint Mary's, our faculty are all in. They're here to help you in the classroom and beyond. They can guide you throughout your four years on campus and set you up with internships, business partnerships, media opportunities, and prepare you for what's next. Our faculty have found their mission: helping you find yours.
In any profession, ethics are essential, and business is no exception. At Saint Mary's, you'll learn how to live a life of integrity and character. Our Lasallian Catholic values serve as a compass. These same values we've lived for over a century will guide you as you enter the workforce and prepare for more making more than a living — but a life. You'll foster a sense of purpose through developing a clear sense of your career and personal goals, live out service through curricular and co-curricular activities, and gain wisdom through learning about business, faith, ethics, and leadership.
The International Accreditation Council for Business Education (IACBE) is our business program accreditation partner, ensuring excellence in business teaching and learning. Visit their website to learn more.
Read More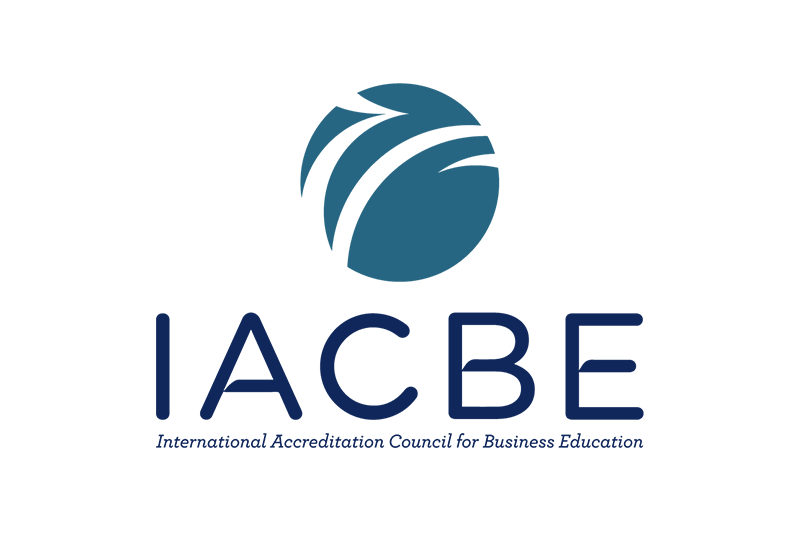 Our undergraduate business programs are accredited through the International Accreditation Council for Business Education (IACBE). For more information, visit our Accreditation page.
There is more to the worlds of sport and entertainment than athletes, celebrities, and fans. Behind the scenes, managers are needed for everything from marketing and sales to facilities and operations. The sports management major provides you with a foundation in business and touches on the specifics of this unique industry.
What Makes it Special:
Fully accredited by the International Accreditation Council for Business Education (IACBE)

Cooperative Education Program (work immersion experience)

Dedicated, caring faculty with real-world experience

Intercollegiate athletics, Club Sports, and intramural sports on campus

State-of-the-art facility for business majors
What You'll Learn
Fundamental business concepts, theories, and practices

Business environmental factors at domestic and global levels

Legal and ethical business principles; applications of business decision-making

Business-related quantitative methods and tools for decision-making

Business concepts/functions and interrelated associations between functional areas

Ethical leadership and collaboration with diverse groups
Careers that look to the future.
With a degree in sport management, you can pursue a career in intercollegiate and interscholastic athletics, event and entertainment management, sport marketing and sales, and recreation management. In 2021, the median annual salary of a public relations manager was $119,8601 and $99,290 for a facilities manager.2

Athletic Director

$126,230

Business Development manager

$133,380

Contract Administrator

$77,010

Corporate Partnerships Manager

$127,490

This module doesn't exist.